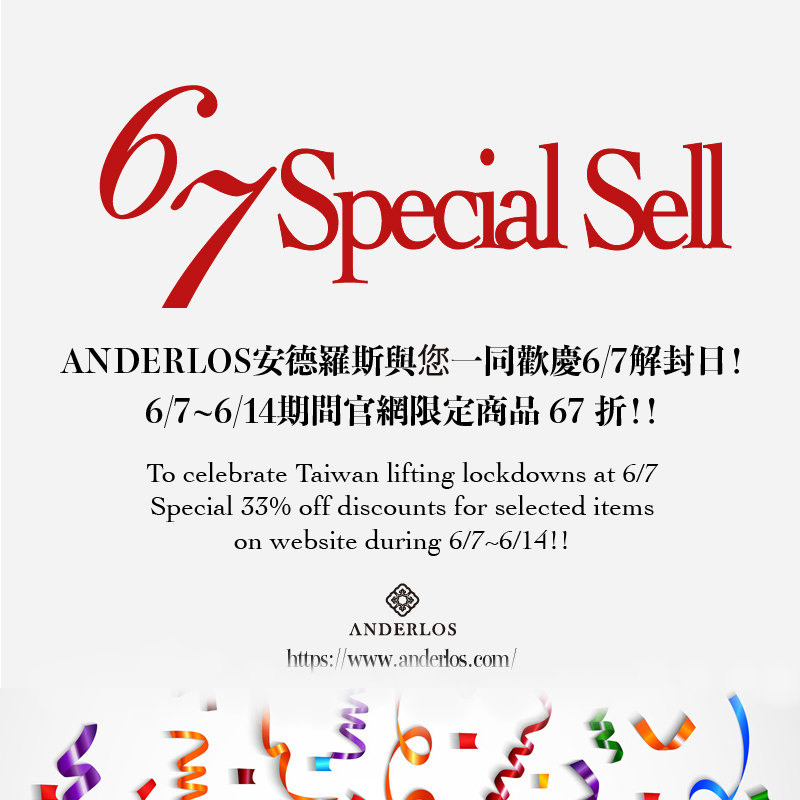 值得慶祝的6月7日-解封日
6/7~6/14期間-限定商品特惠 67折!!
優惠活動僅限官網限定期間,實體門市不適用.
商品售出後皆不會再補貨,售完為止.
特價商品售出,恕不退換貨,不含保固服務.
不得合併其他活動優惠使用.
品牌有權益變更此活動內容.
To celebrate Taiwan lifting lock down policy at 6/7,
Special 33% off discounts on selected items during 6/7~6/14!
Only on anderlos official website!!!
Special discounts only on official website,not for brand shops.
All sale products won't be replenishment.
All sale products don't include warranty services.
All sale products can't join other discount promotions.
ANDERLOS have the rights to change this promotion content.