設計靈感取自完美新月弧線,搭配高級皮具製作技藝,強調東方文華風采,以匠心之姿彰顯無盡優雅風範,並為期盼攜帶此手袋出遊或出席重要場合時,心情可以因它感到愉悅。
這款心月選用頭層牛皮製成,搭配手感舒適的皮革手柄,綴有流金花磚和拉鍊,袋形簡約堅挺,用途靈活多變,可為任何造型增添東方文華風格的女性魅力。內部間隔寬敞,開合方便,即時取放物件更輕鬆方便。
內置空間寬大,大夾層方便空間管理

採用 渡假風摩卡棕手掌紋牛皮,具耐磨耐壓特性

薄型油邊

兩用鍊條背帶

精緻流金品牌花磚LOGO五金

內有雙拉鍊收納袋

高質感厚緞裡布

配有口紅收納袋及 單插式卡片夾

可另購買印花型肩帶或吊飾型肩帶做搭配

長:45cm
寬:10cm
高:26cm
The design inspiration is taken from the perfect crescent arch, combined with advanced leather craftsmanship, emphasizing the oriental style, showing the endless elegance with ingenuity. We hope that carrying this handbag for travel or important occasions can make you happy because of it.
HeartMoon shoulder bag is made of cowhide leather, with a comfortable leather handle, decorated with gold tiles and zippers. The use is flexible and changeable. The internal compartment is spacious, easy to open and close, and instant access to objects is easier and more convenient.
Large built-in space, three large mezzanines facilitate space management
Using elegant and noble secret palm leather, with wear resistance and pressure resistance
Thin oil edge

Dual-use chain strap

Exquisite gold brand tiles LOGO hardware

Double zip storage bag inside

High texture thick satin lining

Equipped with lipstick storage bag and single plug-in card holderAlso buy a printed shoulder strap or strap strap for matching
Length:45cm
Width:10cm
Height:26cm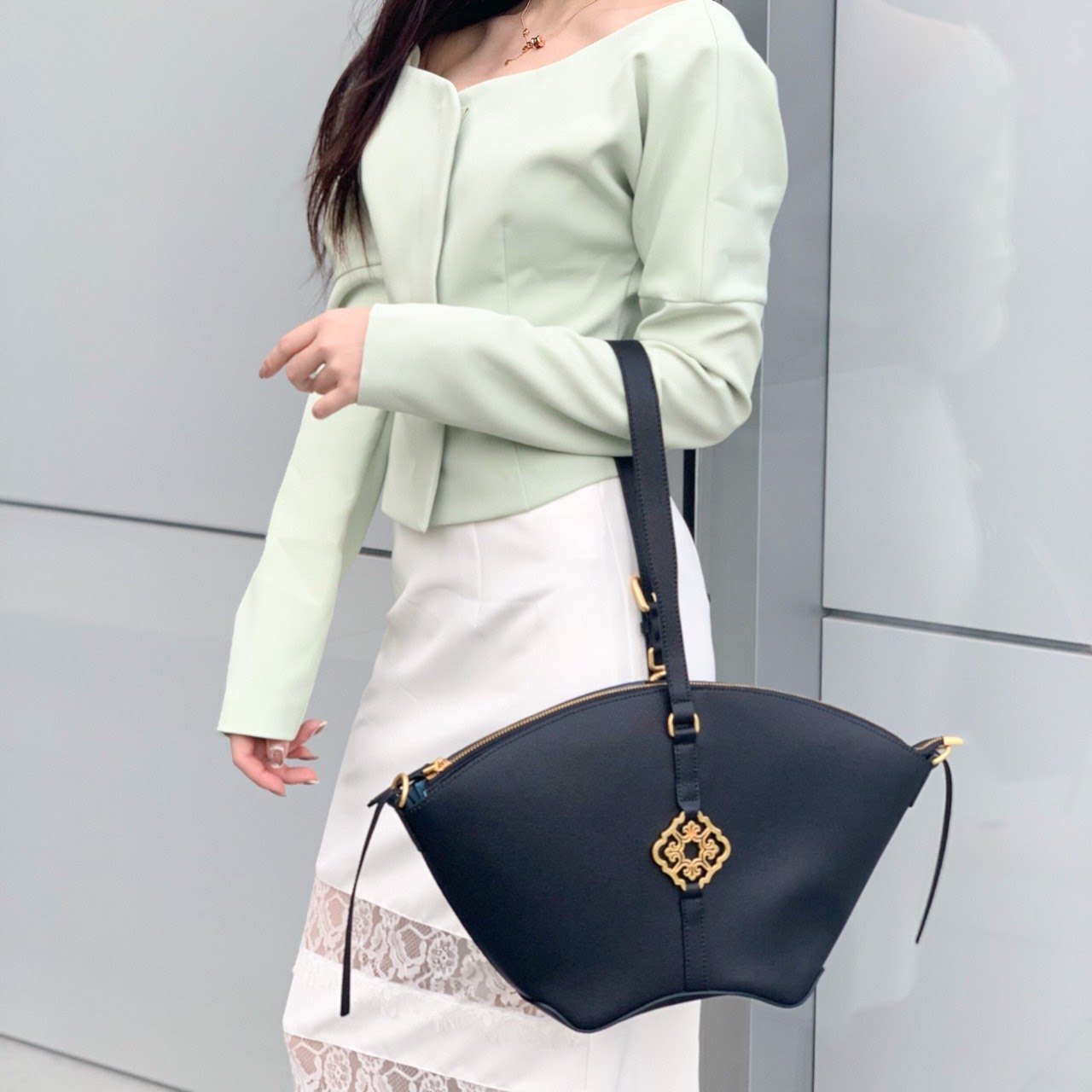 .